Customer Portal
Our Software offers a convenient web-based customer portal, providing your customers with a range of self-service options. Through the portal, customers can effortlessly view and pay their invoices, update contact information and payment preferences, sign up for auto-pay, and even locate their storage unit within the facility for new tenants. By utilizing this user-friendly portal, you can significantly reduce the time spent dealing with cash, checks, and past due bills, particularly when customers are enrolled in auto-pay.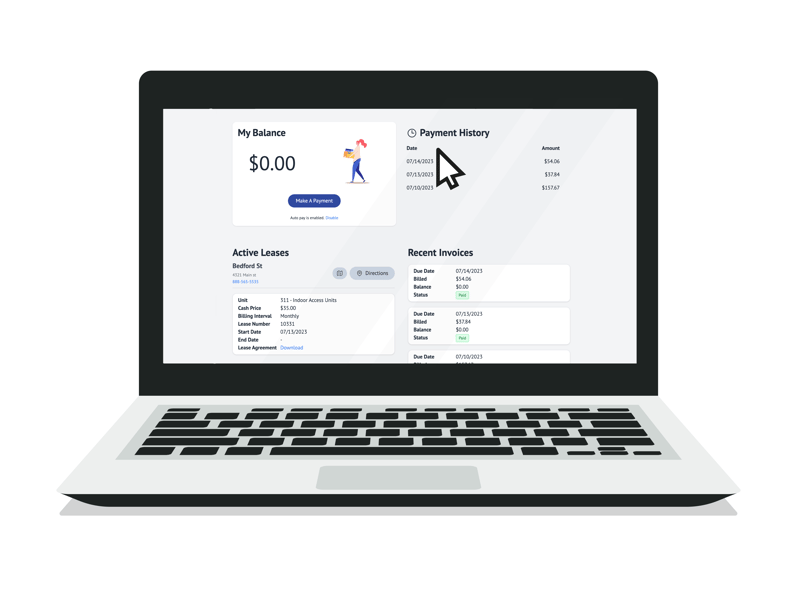 Ready to Grow Your Business?
Fill out this form to get started!